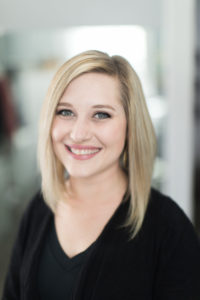 When you first meet Renee you can tell why she is such an asset to Bellizzimo Beauty's hair and makeup team! Her warm personality, beautiful smile and passion for her art stand out from the beginning. We are thrilled to have her as part of our hair and makeup team! Here's a little about her.
Renee has been doing hair and makeup for 10 years, much of that time focussed around bridal beauty. She has always loved doing hair and makeup for her friends and family, and realized her natural talent in beauty that pushed her to pursue it as a full time career. Renee is a natural behind the chair both with regular clients and with our beautiful brides.
Her favorite part of working weddings is seeing the bride and her bridal party light up on such a joyful day. She also loves to hear the love stories behind the wedding. She loves making others feel great about themselves and getting to know her clients on a personal level, beneath the hair and makeup. She is inspired by her clients that push her to take her business to the next level and achieve her dreams. "I couldn't do what I love without them."
Renee's career as a hair and makeup artist was somewhat of a round about path. After pursuing a career as a paramedic for 12 years, she realized her true passion and calling was in the beauty industry. (Thank goodness for that realization! I will take her and her talents all day!!) When she's not behind the chair beautifying her clients she loves to spend time with her family, going to the beach, hiking, stand up paddle boarding and snowboarding.