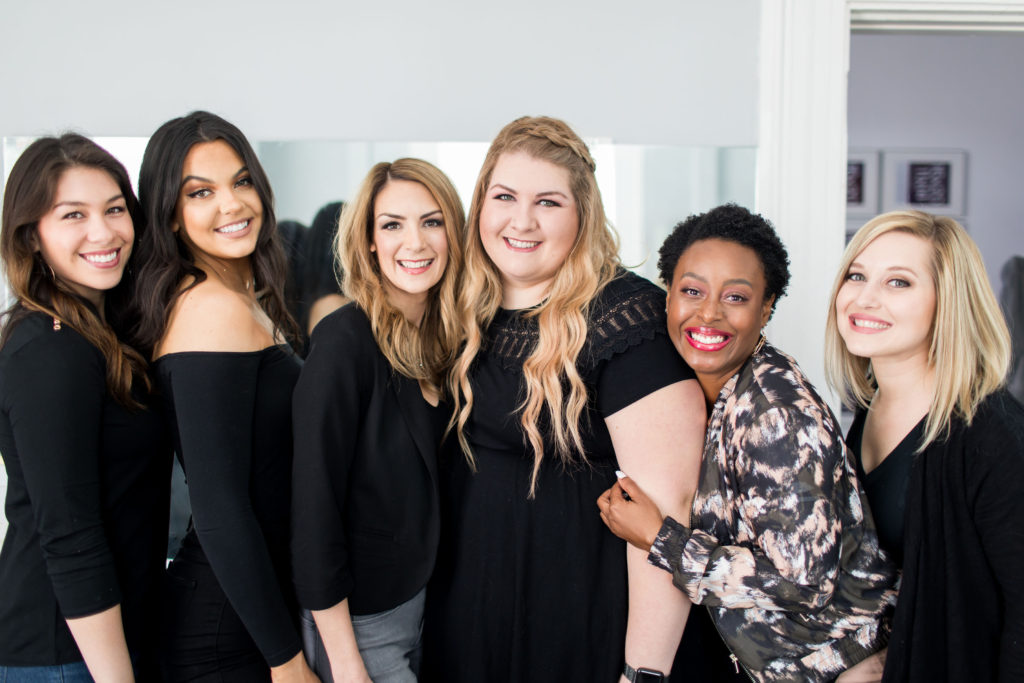 Just a group of girls making brides look and feel their best!
---
Meet the Owner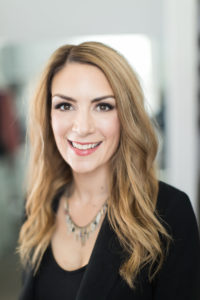 Natalie
Hi, I'm Natalie and beauty is my passion! I have always been intrigued with the beauty industry. The colors, the trends, the confidence and joy that come from looking great are all rooted in my heart. Growing up dancing it was always essential that our team looked their best for every performance. It didn't take long to realize my favorite part was getting ready, not actually performing! Haha. After changing my major from dance to fashion and dabbling in other forms of art I received my Associates degree in Visual Art in 2009.
My career in makeup artistry began in 2010 when I started a business as a consultant for Mary Kay Cosmetics. My agreement to only purchase product for myself quickly opened the doors to a career in the beauty industry. I discovered the natural talent I have for using the face as a canvas. To enhance someone's features and the ability to create a harmonious look came natural. I soon realized this was a career I wanted to pursue. I enrolled in the Makeup Artist Course at Lu Ross Academy and received my certificate in 2013. The hundreds of hours of training and experience I gained there allowed me to build my portfolio and widen my range of expertise.
We have now grown into a team of makeup artists and hair stylists specializing in wedding hair and makeup. With years of experience and hundreds of weddings under our belts we're excited to continue to grow and serve the Central Coast as expert wedding professionals in on-site hair and makeup. We make it easy by coming to our brides to eliminate the stress of having to rush around to a salon. We love getting to know our brides and making them look and feel beautiful on their most important day. Our love for beauty and making others feel good about themselves drive us to work hard, continue to learn new techniques and confidently execute our client's vision.
Meet the Team
---

Emma
When asked how long she's been doing hair Emma responded "I've been doing hair officially since 2012 but unofficially my whole life!" One of the commonalities in us artists is that we were born creative and that is definitely the case with Emma. Her talent and passion definitely show through in her work!
Here is some more about her in her own words:
"Originally when I decided to go to beauty school it was because I didn't really know what I wanted to do but I knew I loved to play with hair! It was always a natural gift, I come from a line of hair dressers and I was always that friend that did everyone's hair. I just loved getting to express my artistic side and create something amazing with hair. Now, I love it more than I thought I would! Hair is my passion.
One of my favorite things to do is styling. I absolutely love doing updos and bridal hair. The energy a wedding party has on the wedding day is an energy I love to share with the bride and her friends and family. You can just feel the love and happiness in the air and I love being able to create something special to contribute to the brides special day.
What I love most is the opportunity to become friends with so many different people. My clients aren't just my clients, I am a part of their life and they are a part of mine. The joy I see within my clients inspires me. When I create something for them and they absolutely love it, it really drives me to keep doing better so I can continue to create that joy and make everyone I come in contact with their most beautiful self.
Beauty school was tough! I had to fully commit myself for a year. I had tough instructors but they all inspired me to be the best hairstylist I could be. I have learned a lot from my fellow stylists and I am so excited to be a part of Bellizimo Beauty's bridal team to continue to learn more and extend further into the world of weddings!"
As you can see Emma is a valuable part of our team.
---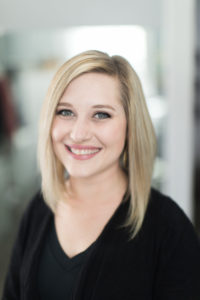 Renee
---
Dana
---



Melissa
Melissa is not only a very talented hairstylist but is also great with makeup! She has been doing hair for over 18 years! I met Melissa while working at a salon in SLO and we were instant friends. After moving to the Central Coast and restarting her business of 12 years she was ambitious to follow her passion for wedding hair and makeup. Here is a little more about her:
"I wanted to be a Cosmetologist since I was a child. I used to cut my doll's hair! When I was in high school I begged by counselor to let me into the Cosmetology ROP Program for months. You had to be 16 1/2 to start the program and I was only 15. Because I was so excited and bugged her about it so much she let me start the program before I was 16 1/2.
My favorite part of what I do is making them feel special. I love to hear their stories and make art with their hair and makeup. I love to experience new places and people while doing what I love. My favorite part of working weddings is hearing the bride and groom's love story. It is an honor to help the bride and her tribe prepare for her big day."
Melissa loves wedding hair and makeup and we love having her!